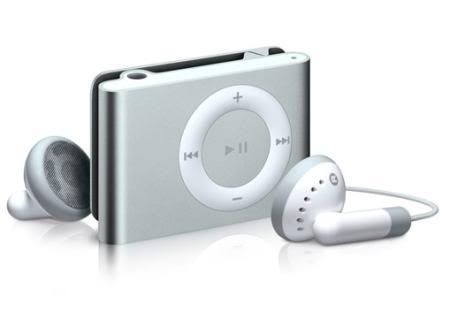 If you think the iPod couldn't get any better, you'd be so delighted to know that SwimMan has come up with a new Shuffle model that can be used underwater.
Oh, yes, the SwimMan Waterproofed Apple 1GB 2nd Generation iPod Shuffle is void of the bulk expected of waterproofed versions of top travelers' gadgets and even comes in the same funky colors as the original versions. To add, the SwimMan version is just about half the size of your palm, so you hardly even notice it's there — until you play it, of course.
Is It Really An iPod?
For those asking if this is truly an Apple product, the answer is a resounding YES. In fact, the reason why this iPod Shuffle model is able to pack in so much at such a small frame is because SwimMan has managed to find a way to place its trademark waterproofing device INSIDE the gadget itself. So when you're about to dive into the pool, wearing your precious SwimMan Apple Shuffle, you can tell your friends to relax when they start panicking and pointing to your new baby. Now you only have to worry about keeping your clothes dry.
The SwimMan Waterproofed Apple 1GB 2nd Generation iPod Shuffle comes with a pair of headphones that are also waterproof. Take note, SwimMan and Apple guarantee that it's 100% waterproof! It is currently availabe at the SwimMan website and retails for around $250. If you ask me, this is reasonably cheap considering the fact you no longer have to take it off should you have a change in activity.