When I go on holiday I always take my laptop. What kind of geek wouldn't? Wireless internet access is widespread in airports around the world, and you can even get (patchy) wireless internet while you fly. Most hotel chains also offer either Ethernet or wireless internet in your hotel room, so when you arrive you can still get your fix of constant news and email.
The problem is most beaches don't have any wireless internet access. Now why would this matter you may ask? Well, I spend a lot of my time indoors, which means that after several months of all-day work and long nights browsing and gaming I look like a ghost. Whether you like it or not, everyone requires some rays.
So, before you book your next trip, plan to travel to a beach where you can get online wirelessly.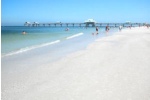 1. Clearwater Beach, FL: This popular Floridian beach boasts great WiFi coverage from multiple suppliers. So between relaxing in the sun and swimming in the crystal clear Gulf waters you can browse the web, email friends or even do some work.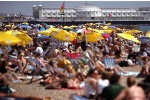 2. Brighton Beach, UK: This lively seaside resort has been a firm favourite with dance music fans from all over the UK for many years. Brighton is famous for it's crazy nightlife, which starts early and finishes late. Brighton also has a great selection of boutique shops and when the weather is nice, the beach is packed with sunworshippers. The beach is also blanketed with WiFi, allowing you to email photos from the night before. You should have no problem finding free wireless internet access once off the beach, there are lots of open hotspots throughout the resort.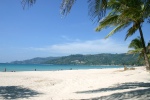 3. Patong Beach, Thailand: Patong is a beach in Phuket that is popular destination with the backpacking jet-set who travel to Thailand for the year round sun, vibrant culture and delectable food. Now you've got another reason to come here; the ability to relax on the beach while browsing your favourite websites.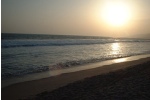 4. Sunset State Beach, CA: Looking for a bit more action instead of just baking in the sun? Then Sunset State Beach is for you. It has a huge range of activities available from fishing and horse riding to hiking and surfing. What's more, you can get wireless internet access to keep in touch with your friends and family.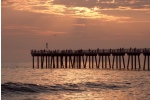 5. Hermosa Beach, CA: Hermosa is a happening beach with some classic Californian surfing mixed with a hip laid back atmosphere. The Hermosa area is packed full with restaurants, especially around the Pier Avenue area. On top of this there is plenty of accommodation at affordable prices. You can roam the streets and the beachfront connected wirelessly to the web via 802.11g, accessible through AT&T and iPass.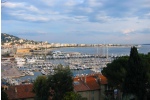 6. Cannes, France: This upmarket destination on the southern French coast, famed for the annual film festival, has 3 beaches that offer wireless internet action as well as typical beach activities and services. Plage L'evasion, Plage L'ondine and Plage Royale are all covered by at least 1 wireless provider. If you are feeling lazy, you could theoretically order your mozzarella and vine tomato salad online and arrange delivery to your sun bed!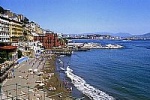 7. Naples, Italy: The Italian beach of Stabilimento Balneare Bagno Elena in Naples has a long a illustrious history. Its long golden sands have attracted hundreds of thousands of tourists over the years and now they have another reason to travel, local authorities have blanketed the beach in a wireless network. Now you can bask in the sun and soak up some microwaves.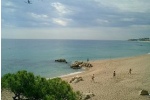 8. Buenos Aires, Argentina: Famed for a cosmopolitan, fast-paced lifestyle, Buenos Aires known as the southern hemisphere's Paris. If you are heading off to visit the Argentinian capital soon make sure to fit in some time on one of the many beaches lining the city shores, several of which have free and open WiFi internet access. That's if you can bring yourself to lift a laptop after all the partying!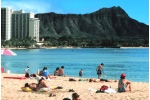 9. Waikiki Beach, Hawaii: If you are planning a long haul trip, then Hawaii might should have crossed your mind. If the white sands, clear warm water, year round sunshine and all-pervading beach lifestyle doesn't whet your appetite then WiFi access on Waikiki Beach should. I'm not sure if I could think of a better location to do a spot of emailing!

10. Lake Ontario, Canada: It might not have the sizzling temperatures of other beaches on this list but it does have a wireless network dating back to 2003. It also has fantastic fishing, sailing, cycling, hiking and plenty more to keep you active when you get bored surfing the net. If you visit in the winter, browsing the internet and building up your bookmarks might be the only thing you can do!