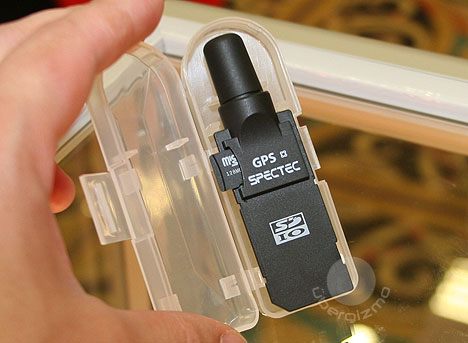 This SD/IO GPS device has a micro-SD port so that you do not lose the space reserved for memory extension. You can add up to 2GB of memory with the micro-SD port. As of now all we know of this device is that it also works with Windows Mobile Devices.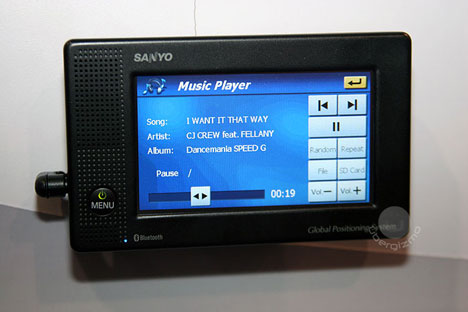 Sanyo exhibited its next generation GPS systems in LA. The NVM 4050 is an elementary GPS device which offers regular mapping and directions while the NVM 4070 offers additional features such as Traffic Message Channel (TMC) and Bluetooth hands free. You can also play DivX video files on your 4070. MP3 files can be played on both models.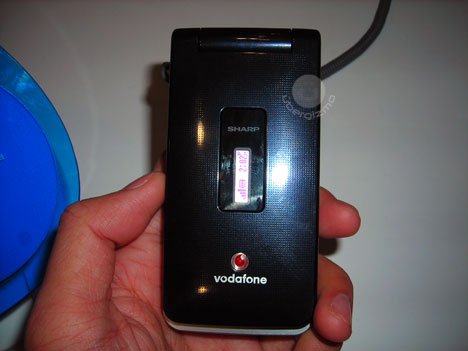 The Sharp 770SH 3G phone shares more or less the same specifications as the 550SH. The 770SH features a clam shell and a 2.2" Mobile Advanced Super-V LCD whereas the 550SH has a candy bar design with a 1.9" TFT display. Both the models are available in Europe from Cingular and T-Mobile.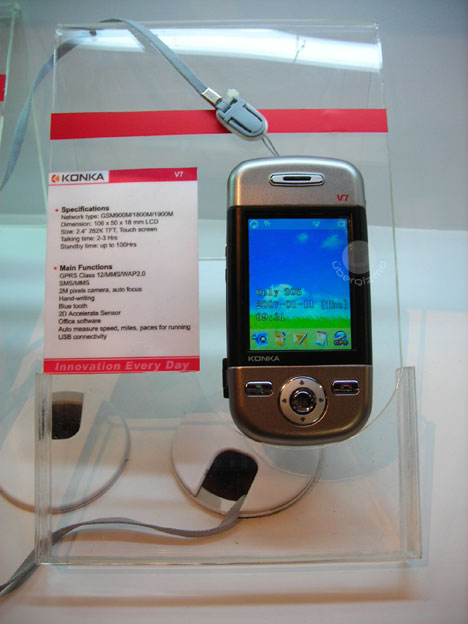 The Konka V7 appears to be heavily inspired by Nokia and its shape resembles that of models from the Nokia 5300 series. The phone does not support 3G but offers Bluetooth, GPRS, and USB. The display screen is an impressive 2.4" with a 262k color display. Go here to get a complete list of specifications.
[via Ubergizmo]